Welcome to Evaluating Biopharma
---
At Evaluating Biopharma, we believe knowledge is power
Building on content presented at The Bioprocessing Summit and Bioprocessing Summit Europe events, Evaluating Biopharma's 1:1 fireside chat style format provides its expert moderators and presenters the opportunity to "pay it forward" by sharing personal insights, experiences and case studies highlighting how they identified, addressed, and resolved critical bioprocessing challenges.
Two interactive "cocktail-style" networking receptions allow biopharmaceutical leaders with a convenient opportunity to meet, discuss and leverage the expertise presented to make more effective business, process, and strategy decisions.
What to expect when you attend an Evaluating Biopharma event:

Complimentary, convenient access to expert insight, experiences, advice
Gain access to applicable ideas on how to improve and accelerate your bioprocess
Network, interact and share ideas with fellow bioprocessing leaders and decision-makers
Access to on-demand event presentations, expert podcasts, event ebooks, and "The Connector" newsletter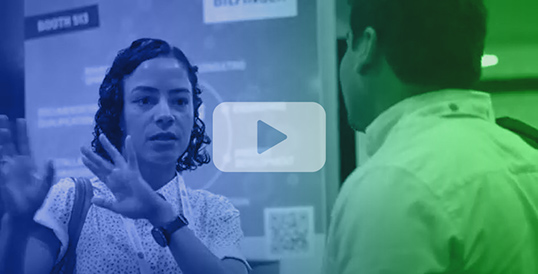 Learn More about Evaluating Biopharma's
Partnership Opportunities
Evaluating Biopharma's single-themed events dive deep into targeted bioprocessing challenges. Our networking receptions provide select suppliers with digitally interactive access to qualified decision-makers so you could meet, engage, understand their challenges, and introduce your solutions designed to help accelerate their success.